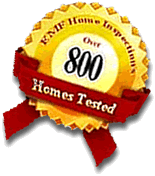 EMF Home Inspections
Protect your Family with an EMF Inspection and reduce your family's in-home EMF exposure by up to 95%
If you're concerned that your home may be contaminated with EMFs it may be wise to have your home inspected. At the same time you can take the steps necessary to better understand this dangerous, insidious environmental toxin.
Using a proprietary methodology designed in conjunction with some of North America's leading EMF scientists and experts, the consultants from EMF Solutions Canada can survey for and then remediate much of the harmful EMF energy in your home, thus reducing your ongoing exposure to this toxin.
The True Science of EMF protection
During our EMF Home Inspection we'll measure for:

Electromagnetic fields - Using a Gauss meter and other scientific instruments we can find 60HZ EMFs in your electrical system that are primarily caused by damaged or poorly installed wiring that can create dangerous magnetic field "hot spots" in a home. Plumbing current, wiring and grounding errors are more common than one would expect, especially in older homes, and entirely correctable.
High-voltage lines, power lines and common items such as transformers, laptops and computers, CRT monitors, energy-efficient lighting and power cords can also produce strong electric and magnetic fields. Let us show you how to minimize the risk these devices pose to you and your family.

Radio frequency (RF) - This type of EMF is produced primarily by wireless devices and cell towers and travels through the air. We'll measure for RF being emitted by near-by cell towers and from the new, popular "always on" DECT cordless phones, now banned in schools in parts of Europe. We'll also look for EMF sources located in and outside your home, things such as pulsing cordless phones, wireless networks and PDAs.
Dirty Electricity - Using a special meter we can measure for a high frequency EMF called "Dirty Electricity" that may be contaminating your home's electrical wiring. Dirty electricity has been on the rise as we continue to add electronics and energy efficient lighting and electrical devices to our household grids.
Many things in a modern home create this type of dangerous high frequency EMF including dimmer switches, computers, treadmills, TVs and entertainment systems, energy-efficient lighting and virtually all modern electronic devices. The EMF created by Dirty Electricity radiates several feet into a room, even when the electricity is not being used. We are capacitively coupled to this dangerous energy simple by being in a building.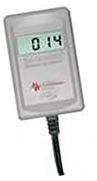 The best way to reduce the amount of Dirty Electricity in your home involves the use of new, innovative filters. When installed properly these special filters have been shown to dramatically reduce much of the dangerous electromagnetic energy - much of it in the Radio Frequency range - that's now being emitted from the electrical systems and from the electrical devices and appliances in many of our modern homes.
Graham-Stetzer filters have been proven in a number of scientific tests to greatly reduce a person's exposure to this type of potent EMF with many who've installed them in their homes showing remarkable improvements in their overall health.
These "capacitors" short-out much (4kHz to 100 kHz completely, as tested by Health Canada) of the the dangerous high frequency energy riding on your home's wires. Installing Graham-Stetzer filters has been proven in numerous well-conducted scientific studies to relieve or reduce symptoms related to Electrical Hypersensitivity while preventing exposure to this dangerous energy.
It usually takes a number, usually about 12-20, strategically placed filters to effectively "clean-up" the average house. Apartments and condos may require about 6-12 depending on several variables. Homes with low-voltage lighting, dimmer switches, electronic equipment such as microwaves, multiple computers, printers and plasma TVs typically require more filters as these devices put more dangerous high frequency energy back onto the electrical wires where, in turn, it is radiated throughout the home.
We install Graham-Stetzer filters at "no charge" for you during our home inspection, or can purchase them at our online store and install them yourself with help of our EMF experts.
Read Professor Magda Havas' ground breaking research using Graham-Stetzer filters.
A complete EMF Consultation
Understanding EMFs can be difficult. After your home inspection our consultants will supply you with the latest scientific data concerning EMFs. They'll explain to you how EMFs are produced, how they impact your health and how you can avoid exposure. Plus, you'll also get a comprehensive list of important common-sense suggestions to help you reduce your ongoing exposure to this dangerous, new environmental toxin while at home, school and in the workplace.
After your EMF home inspection our knowledgeable consultants will discuss with you the options available to lower the levels of dangerous Dirty Electricity, RF emissions and other EMFs in your residential living environment.
A detailed EMF Report

You'll receive a detailed report showing you where all the dangerous levels of EMF "energy" are located in your home - so you practice "prudent avoidance" and we can take immediate action if required.
Other corrective measures may be required where electricians or other outside contractors or the utility company may need be called in to deal with the problem. All of these areas will be covered in your comprehensive EMF home inspection report.
Protect your family, call 1-877-987-5185 or send us a message and book an appointment to have your home inspected for harmful EMFs.
Click here to see how other EHS sufferers were able to return to good health by having an EMF Home Inspection and Consultation.
Click here to print off a pdf brochure about our EMF home Inspection service.