EMF News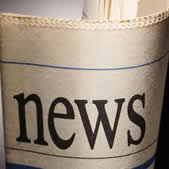 Check back often for news on EMF Pollution and ongoing research into this growing health risk.
---
Global Research Centre for Research on Globalization
190 Scientists & Experts Urge UN to Deal with Emerging Wireless Public Health Crisis
190 scientists from 38 nations have submitted the International EMF Scientist Appeal to the United Nations, UN member states and the World Health Organization (WHO) requesting they adopt more protective exposure guidelines for electromagnetic fields (EMF) and wireless technology in the face of increasing evidence of risk from
this rapidly increasing environmental pollutant.
Read more
---
Environmental Health Trust
EHT Lauds Israel's Ban on Wi-Fi in Kindergarten and Limits to Children's Wireless Exposures in Schools
Teton Village, WY -- (SBWIRE) -- 09/22/2015 -- As of this fall, Israel and Italy are officially recommending schools reduce children's exposures to wireless radiation. The Israeli Ministry of Health has initiated a major public awareness effort to reduce wireless and electromagnetic radiation exposures to children. In similar action, the Italian State Parliament of South Tyrol voted to allow the application of the precautionary principle to replace existing wireless networks whenever possible with wired networks or those that emit less radiation.
Read more
---
Environmental Health Trust
First US Public School District Limits Wi-Fi Radiation Exposure to Students and Staff
Ashland, Massachusetts Public Schools have implemented Wi-Fi Device "Best Practices" which include turning the Wi-Fi off when not in use and keeping devices on a table.

Ashland, MA -- (SBWIRE) -- 09/28/2015 -- Based on its own review of the matter, the Ashland Public School District is reducing wireless radiation exposures to children by instituting district wide "best practices for mobile devices". Spurred by parent Cecelia Doucette's concerns about the lack of safety data on Wi-Fi and children, the district investigated the issue and developed a policy to substantially reduce wireless exposures to students and staff. Doucette not only brought the issue to the district's attention, but then also worked with state legislatures who introduced two bills concerning electromagnetic radiation this session. The Environmental Health Trust submitted written testimony on MA Senate Bill 1222 after expert scientists presented information on wireless health risks at a briefing at the Massachusetts State House in June 2015.
Read more
---
The Toronto Star
Woman wins disability payments for Wi-Fi allergy
French court recognizes sensitivity to electromagnetic fields as an obstacle to working.

A French court has awarded disability payments to a woman who claims cell phones and Wi-Fi routers make her sick.
Marine Richard was granted renewable monthly payments of 800 Euros (about $1,200 CAD) over three years after the Toulouse court said she was unable to work due to a condition known as electromagnetic hypersensitivity (EHS).
Read more
---
The Globe and Mail
Could WiFi in schools be harming our kids?
Students in Lindsay Freedman's split Grade 3/4 class at Red Willow Public School are working away on tablets, laptops and iPods. It's Bring Your Own Device day, a regular occurrence here, and supplementing the devices brought from home are 20 school-owned iPads. Freedman walks around the classroom, marvelling at her students' instant embrace of the online presentation app she's just introduced. "They're an instant motivator," she says, referring to the tools in their hands.
Read more
---
Dr. Mercola:
EMF exposure linked to neurological diseases including Autism
"When I was in medical school, more than 30 years ago, the incidence of autism was one in 100,000. Today, the incidence has climbed to 1 in 50, according to CDC statistics."
This is a startling increase from 2008 data, which showed one in 88 children had the condition. Some experts believe that if you consider the full range of neurological disorders that could fall under the wider umbrella of "Autism Spectrum Disorder," the incidence may be as high as one in 10!
Read more
---
Vitality Magazine:
INVISIBLE THREAT: EMFs & Dirty Electricity
The longtime president of Microsoft Canada is now our country's leading advocate for wireless radiation safety. Vitality invited high tech leader Frank Clegg, now CEO of the new non-profit organization, Canadians for Safe Technology (C4ST), to update our readers on what Canada is (or is not) doing to protect your health, and what you can do in this election year to protect yourself and your children. Here is a report on his research and conclusions. - See more at: http://vitalitymagazine.com/article/invisible-threat/#sthash.ZzkyfAgL.dpuf
Read more
---
American Academy of Pediatrics
Parents should limit their children's usage of electronic devices.
New recommendations by the American Academy of Pediatrics (AAP), are calling on parents to limit their children's usage of electronic devices. EHT applauds AAP recommendations urging parents to ban electronic media during mealtimes and after bedtime as part of a comprehensive "family media use plan."
Read more
---
The Toronto Star
One woman's struggle with electromagnetic hypersensitivity
Veronica Ciandre never imagined how drastically technology would change her life.
For more than a decade, the film and television hairstylist had lived comfortably with her teenage daughter on the top floor of 2 Regal Rd., an apartment building near Dufferin and St. Clair. Then, in the fall of 2009, the landlord installed a dozen antennas on the roof as a way to get residents better cellular service.
Read more
---
American Academy of Pediatricians Endorses Cell Phone Safety Legislation
Children, Women More Vulnerable to Cell Phone Radiation
Washington D.C. (December 13, 2012) — The American Academy of Pediatricians (AAP) which represents "60,000 primary care pediatricians, pediatric medical subspecialists, and pediatric surgical specialists dedicated to the health, safety and well-being of infants, children, adolescents, and young adults" has endorsed H.R. 6358, the Cell Phone Right to Know Act.
Read more
---
Ban mobile phones and wireless networks in schools, say European leaders
Mobile phones and computers with wireless internet connections pose a risk to human health and should be banned from schools, a powerful European body has ruled.
Read more
---
The Daily Mail: Cell phone radiation DOES harm your baby and may cause hyperactivity, study says
Attention pregnant women: put down your cellphone.
Cellphone radiation exposure during pregnancy impacts fetal brain development and may cause hyperactivity, Yale School of Medicine researchers say.
Read more
---
American Academy of Environmental Medicine (AAEM) Warning:
The American Academy of Environmental Medicine (AAEM) released a position paper on EMF and radiofrequency (RF) health effects saying they recognize that patients are being adversely impacted by electromagnetic frequency (EMF) and radiofrequency (RF) fields and are becoming more electromagnetically sensitive.
Read more
---
BioInitiative 2012 Report Issues New Warnings on Wireless and EMF
A new report by the BioInitiative Working Group 2012 says that evidence for risks to health has substantially increased since 2007 from electromagnetic fields and wireless technologies (radiofrequency radiation). The Report reviews over 1800 new scientific studies. Cell phone users, parents-to-be, young children and pregnant women are at particular risk.
Read more
---
Time Magazine: Pediatricians Say Cell Phone Radiation Standards Need Another Look
It's been 18 years since the U.S. government assessed the standards for cell phone radiation. That was back in 1996, long before the practice of giving your big kid a cell phone became as common as giving your little kid a bath. Both cell-phone technology and cell-phone use have changed in the interim, which is why last week the American Academy of Pediatrics (AAP) urged the Federal Communications Commission (FCC) to reconsider its radiation standards.
Read more
---
The man living alone in the woods to escape Wi-Fi and mobile phones
Phil Inkley has fled civilisation to escape electromagnetic fields, which he believes cause nosebleeds, headaches, convulsions and blackouts. Laura Page meets him and investigates the condition known as 'electromagnetic hypersensitivity'
Read more
---
The Toronto SUN: Cellphone radiation impacts fetal brain development: Yale researchers
Cellphone radiation exposure during pregnancy impacts fetal brain development and may cause hyperactivity, Yale School of Medicine researchers say.
Dr. Hugh Taylor, a medical professor and chief of Yale's Department of Obstetrics, Gynecology and Reproductive Sciences, co-authored a recent study to probe the impact of cellphone exposure on pregnancies.
Read more
---
Womens' College Hospital: The Effect of Invisible Waves
The world is becoming dominated by wireless technology which is constantly emanated as micro, radio and extremely low frequency waves through the air. Researchers are studying the effects of constant exposure to these waves and how it impacts the human body.
Cell phones, cell phone towers, wireless internet routers, cordless phones and power lines of all sorts have all been recognized as possible contributors to an environmental health condition called electromagnetic hypersensitivity (EMS) caused by significant exposure from radio waves.
Read more
---
Austrian Medical Association Designs Protocol for the diagnosis and treatment of EMF related health problems and illnesses
On June 22, 2012 the Austrian Medical Association released a very important document: Guideline of the Austrian Medical Association for the diagnosis and treatment of EMF related health problems and illnesses (EMF syndrome). Consensus paper of the Austrian Medical Association's EMF Working Group (AG-EMF).
Read more
---
The Toronto Sun: Wi-Fi making kids, teachers sick?
A growing number of Canadian students and teachers are convinced wireless Internet at school is making them sick and they're wondering why Health Canada has remained silent about the potential risks linked to Wi-Fi.
Canada's health agency issued new advice on mobile phones Tuesday, advising parents to encourage kids under 18 to cap their cellphone use.
But Health Canada has not issued information about the possible risks associated with other wireless devices, including wireless Internet. It maintains Wi-Fi is "safe."
In May, the World Health Organization's (WHO) cancer arm classified all radiation emitted by wireless devices as possibly carcinogenic.
Read the article
---
Vitality Magazine: EMFs & Dirty Electricity: CREATING A HEALTHY HOME
Strategies for Removing or Reducing Dirty Electricity and EMF Radiation
"...She'll redecorate your home from the cellar to the dome and then go on to the enthralling fun of overhauling you!"
(Henry Higgins in Lerner and Lowe's "My Fair Lady")
The fears of Henry Higgins may now become reality for you, dear readers, whose lives and homes might be turned upside down by what I hope to teach you about protection from electropollution that invades us all without our knowledge or consent. As promised last month: the answer to bad technology is good technology, and there is lots. Here are two compelling reasons to act on this information.
Read the article
---
Canada Newswire: Aurora School Removes Wifi to Protect Children's Health
CNW: Another school has removed its Wifi, following warnings that the system emits potentially harmful microwave radiation.
"Schools are in the business of helping children, not hurting them so we shouldn't be taking chances," said Brenda Glashan, principal of the Aurora Montessori School, a private elementary school of 350 students north of Toronto.
Read the article
---
The Telegraph: Tumour fear cuts chatter as women switch off their mobile phones
WOMEN are switching off their mobile phones in droves amid fears they are harming their health, a new study reveals.
The study, one month after World Health Organisation experts warned of a link between mobile phone use and brain tumours, found one in four Australian women have cut back on their talk time.
Australia's Biggest Health Check, an online survey of more than 30,000 women, also found an additional 21 per cent of respondents wanted to reduce their mobile phone use in the future.
Read the article
---
MacLeans Magazine: On the run from radio frequencies
Some Canadians go to great lengths to escape waves of radiation from electronics that are considered harmless
As the mother of two young girls, Samantha Boutet does what she believes is necessary to protect her family. That's why, with the spread of radio frequencies from increasingly common wireless technology, Boutet is a refugee in her own land. The naturopathic doctor and her two daughters are relocating more than 600 km east of their home in Maple Ridge, B.C., to a small cabin in a remote valley in B.C.'s Kootenay mountains.
Read the article
---
CBC News: How wireless technology can affect the body
Most people don't think twice about talking, texting or emailing on the go - sending waves of radiation into the environment and their bodies as they stay connected through mobile technology.
Read the article
---
WDBJ: Wi-Fi Refugees move to Green Bank to escape electromagnetic radiation
Wi-Fi Refugees" moving to Green Bank, West Virginia to escape electromagnetic radiation. A massive radiotelescope prohibits any mainstream electronics from being used nearby. As seen on WDBJ7.com
Watch the video
---
BBC News: 'Wi-fi refugees' shelter in West Virginia mountains
Dozens of Americans who claim to have been made ill by wi-fi and mobile phones have flocked to the town of Green Bank, West Virginia
Watch the video
---
Savvymom.ca: Frequency Fears
We hear a lot about harmful outdoor rays in the summer, so we lather on the sunscreen and keep hats on at all times. But what about the harmful rays inside the house that we keep hearing about, like the ones that come from cell phones, laptops or even hair dryers?
---
EHS (Electrohypersensitivity) Safe Areas created in Italy
The first free Refuge Zone for the EHS (like that in France) has just been opened in Italy. It is within the Vena del Gesso Regional Park near the town of Brisighella in the province of Ravenna. After the one next to the Conservatoire Naturel des Espaces Naturels Rhône-Alpes in France, it is the second specially planned EHS Zone Refuge available in Europe, apart from the protected living areas in Sweden reserved for the EHS.
Read the article
---
EHS (Electrohypersensitivity) Safe Areas created in France
The EHS Refuge Zone is an extensive private property in an unspoilt rural area. It has been made available by the organisation without charge as a humanitarian gesture for EHS sufferers in crisis for their rest and refreshment. All the facilities are entirely free.
Read the article
---
Belgian Parliament to consider official recognition of Electrosensitivity
1. to officially recognize the existence of the syndrome 'electro-hypersensitivity' as an illness and to recognize as a handicap the maladjustments and functional impairments that result, in consultation with the academies of medicine and the Council of Health;
Read the article
---
World Health Organization Press Release: The International Agency for Research on Cancer (IARC) classifies radiofrequency electromagnetic fields as (Group 2B) carcinogenic to humans (pdf)
Lyon, France, May 31, 2011 - The WHO/International Agency for Research on Cancer (IARC) has classified radiofrequency electromagnetic fields as possibly carcinogenic to humans (Group 2B), based on an increased risk for glioma, a malignant type of brain cancer1, associated with wireless phone use.
Read the article
---
European Leaders Recommend Banning Cell Phones and Wi-Fi in Schools
Summary
The potential health effects of the very low frequency of electromagnetic fields surrounding power lines and electrical devices are the subject of ongoing research and a significant amount of public debate. While electrical and electromagnetic fields in certain frequency bands have fully beneficial effects which are applied in medicine, other non-ionising frequencies, be they sourced from extremely low frequencies, power lines or certain high frequency waves used in the fields of radar, telecommunications and mobile telephony, appear to have more or less potentially harmful, non-thermal, biological effects on plants, insects and animals, as well as the human body when exposed to levels that are below the official threshold values.
One must respect the precautionary principle and revise the current threshold values; waiting for high levels of scientific and clinical proof can lead to very high health and economic costs, as was the case in the past with asbestos, leaded petrol and tobacco.
---
EMF Reduction Resolution adopted by the Council of Europe
1. The Parliamentary Assembly has repeatedly stressed the importance of states' commitment to preserving the environment and environmental health, as set out in many charters, conventions, declarations and protocols since the United Nations Conference on the Human Environment and the Stockholm Declaration (Stockholm, 1972). The Assembly refers to its past work in this field, namely Recommendation 1863 (2009) on environment and health: better prevention of environment-related health hazards, Recommendation 1947 (2010) on noise and light pollution, and more generally, Recommendation 1885 (2009) on drafting an additional protocol to the European Convention on Human Rights concerning the right to a healthy environment and Recommendation 1430 (1999) on access to information, public participation in environmental decision-making and access to justice - implementation of the Arhus Convention.
---
The Canadian Charger Protect your children from cell phone and WiFi radiation before it's too late
Barrie Trower, a physicist and former British Secret Service Microwave Weapons Specialist, said he came out of retirement because microwave technology that was used for weapons is now being used in schools.
... He said there is a lot of proof that microwave radiation - used for cell phones and WiFi - is harmful and governments have known this for many years.
---
Kevin Byrne of EMF Solutions speaks to Canada AM about wi-fi and kids health
A group of parents in southern Ontario is blaming school wireless Internet networks for a slew of symptoms reportedly plaguing young children.
Parents on the Simcoe County Safe School committee claim that students in 14 area schools are experiencing problems such as headaches, insomnia and rashes due to microwaves emitted by the Wi-Fi systems
---
Popular Science: The Man who was Allergic to Radio Waves
Your cellphone does not in itself cause cancer. But in the daily sea of radiation we all travel, there may be subtler dangers at work, and science is only just beginning to understand how they can come to affect people like Per Segerback so intensely
---
Los Angeles Times: Victims of Electrosensitivity Syndrome say EMFs caused symptoms
The explosive spread of electromagnetic fields across the world has undeniably spawned at least one disorder: electrosensitivity syndrome. Millions of people - most of them in Europe - say they suffer headaches, depression, nausea, rashes and other problems when they're too close to cellphones or other sources of EMFs. They've formed their own support groups, started their own newsletters and taken drastic steps to avoid EMFs, with some even wearing metallic clothing. A band of EMF "refugees" has moved to a valley in southern France to avoid radiation.
---
Prevention Magazine: Is Dirty Electricity making you Sick?
Too many electromagnetic fields surrounding us from cell phones, wifi, and commonplace modern technology--may be seriously harming our health. Here's how to minimize your exposure
---
Canadian Scientist: DECT phones can cause arrhythmia irregular beats of the heart) and/or tachycardia (rapid heart rate)
Symptoms of electrohypersensitivity include headaches, difficulty concentrating, insomnia, heart irregularities and much more. (See EHS Quiz.) Radiation emitted from DECT portable phones is the same microwave radiation as emitted by cell phones. Havas' new study will add to the growing interest in the health effects of cell phones, broadening the focus beyond cell phones' association with brain tumors to their effect on other systems, including the heart.
---
New Research Links EMF Exposure to the Huge Rise in Autism Cases)
'According to this latest data, the odds that your infant will develop some form of ASD are now one in 63. And if you have a boy, the chances are a staggering one in 38. I still remember that 25 years ago. when I first started practicing, the incidence of autism in the United States was only one in 100,000! A pair of studies on autism rates show that somewhere around one percent of all U.S. children currently have an autism spectrum disorder (ASD). The rate is even higher among 6 to 11 year olds and among boys.
---



Health danger - wifi radiation

WiFi is causing serious health problems

Watch the video part I

Watch the video part II

---